The world's smartest feeder that can track appetite and weight change for each one of your kitties with innovative cat facial recognition technology.

Bistro 是全世界第一台把「量化生活 (Quantified Self) 」概念應用在貓咪身上的智慧型餵食器 – 更精確地說,Bistro 不僅是一台餵食器,更是貓咪的貼身健康管家!透過裝設在食盆與水盆下方的高精度重量感測器,Bistro 會在貓咪吃飯飲水時,持續監控食盆與水盆的重量變化。同時,前方的體重計踏板,也會在你家喵喵用餐時,自動測量她的體重。更棒的是,前方攝影鏡頭除了能錄下每次貓咪吃飯的畫面外,也會運用 42ARK最先進的貓臉辨識演算法,自動區分是哪一隻貓咪,並且將該貓當次的飲食量及體重數據同步到 Bistro 的雲端伺服器。讓多貓家庭的喵爸喵媽,能夠更簡單解決貓咪餵食及健康管理問題。








For too long, humans have been reaping all the rewards of facial recognition software. But no longer. There's now facial recognition for cats — TIME

There's no need to be a tiger mother to check your feline friend is feeding properly -- all you need is a Bistro smart cat feeder — WIRED

High-tech cat feeder uses facial recognition to save all nine lives — Engadget

The Bistro lets cats dine in high-tech style — CNET

The Bistro cat feeder uses 'feline facial recognition' to micro-manage your pet's diet — Independent




With Bistro App, you can easily check your cat's diet history (both food and water intake) or health report and even watch her live while she's having lunch – all from the palm of your hand! Bistro will also notify you immediately if there is any change to any of your pets' health status that you need to know about.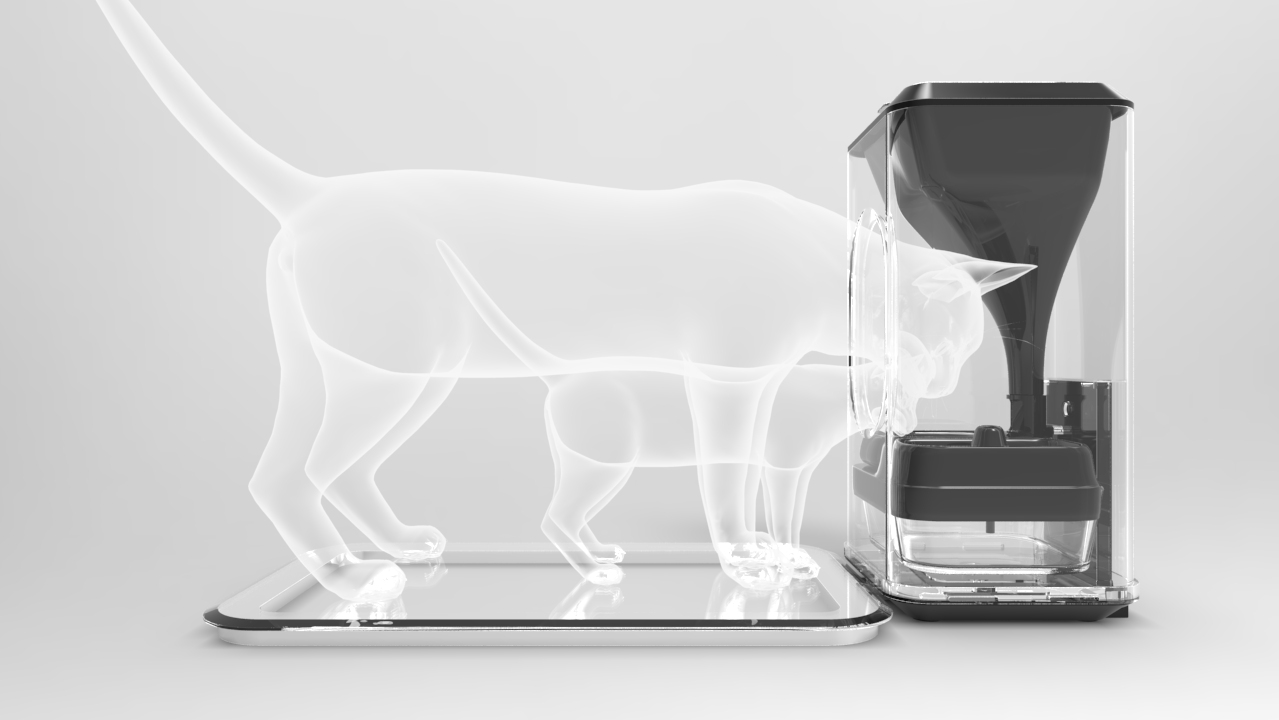 How it works

1. When your cat comes and steps on Bistro, the built-in camera will be activated and stream the video to our backend server, which will run the cat-facial recognition algorithm to distinguish which cat it is. If the system has never seen this cat before, it will notify the owner to either create a new cat profile or link with existing one. The algorithm is based on years of research and development of deep learning technology.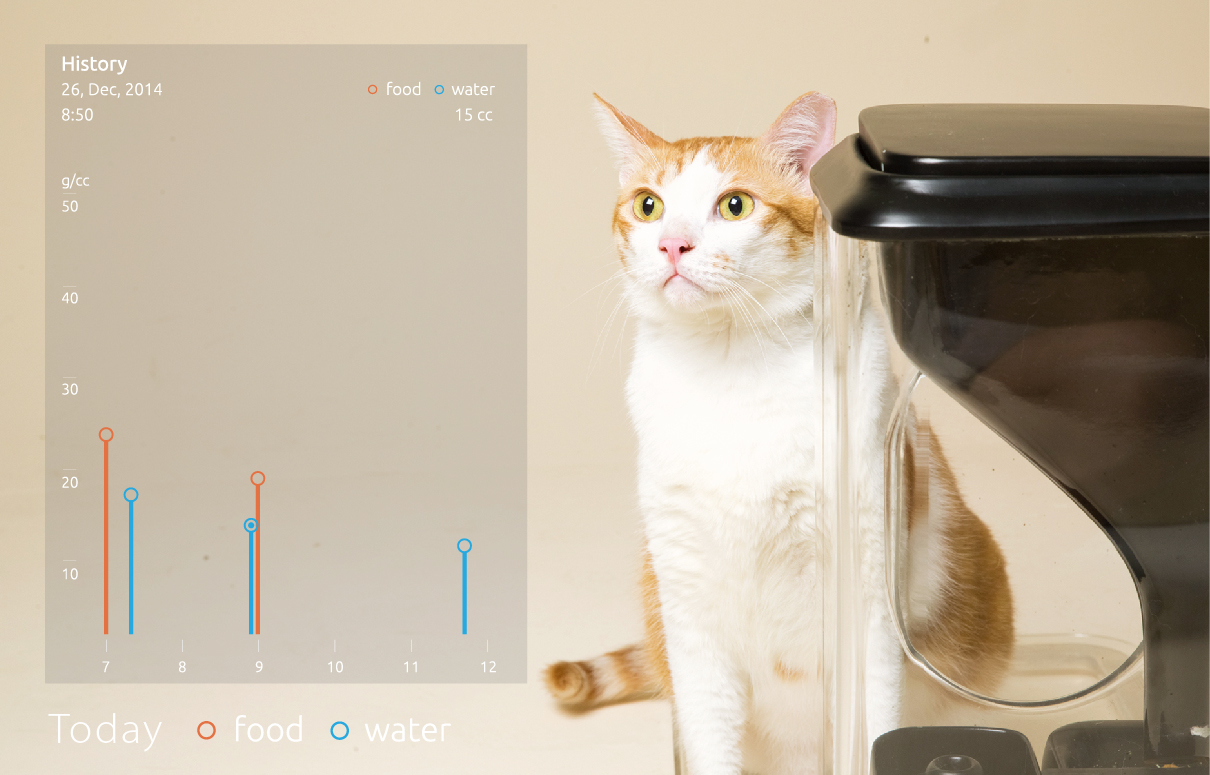 2. When your kitty is having a meal, the weight sensors (load sensors) beneath the feeding tray, waterer, and the weighing scale will measure the weights continuously. After the cat leaves, the system will automatically calculate the amount of food and water your cat took as well as their weight.


3. The measured data is then immediately sent through our cloud service to your smartphone, where you can easily review your cat's diet history and health analysis report with the Bistro App. You can easily check out individual data or the weekly or monthly trend chart. When visiting a vet and being asked about how well they eat and drink, you can show them the app with the most detailed diet and weight history.




服務流程制定


Persona分析
Other Projects